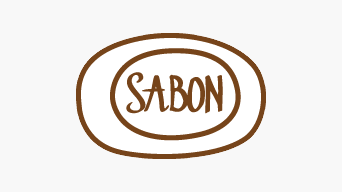 Sabon
Время работы

Понедельник - Суббота: 10:30 - 20:30
Sabon
SABON was born by an oasis. SABON's birthplace is the desert on the shores of the Dead Sea, at the crossroad of civilizations. In the midst of this desert's bare beauty: endless dunes, shades of yellows and browns entwined, sudden bursts of water, spark of blues and greens among rocks and thorns : An OASIS. It is an invitation to marvel at nature, reconnect with a deep sense of wonder, and see the world's magic as if for the first time.
In the middle of the desert, the Dead Sea water is a luxurious source of precious minerals and micro-nutrients essential to the skin. At Sabon, we captured the healing properties of the Dead Sea in our signature Body Scrub: its iconic formula since 1997 is the perfect fusion between Dead Sea salts and 4 botanical oils for an incredibly polishing & nourishing effect. Feel on your skin the magic power of the unexpected salt-in-oil texture that gently exfoliates to remove skin dead cells while recharging your skin with essential minerals.
SABON is continuously inspired by nature's beauty and its innate ability to rejuvenate calm, invigorate and inspire. We infuse our formula with the most precious natural ingredients and healing minerals from the Dead Sea and we compose our fragrances with the most precious ingredients from fine perfumery to create body rituals, home scents and beauty moments as holistic self-care experiences.
We meticulously select our natural ingredients to provide beauty benefits and delightful textures: Dead Sea salts, Dead Sea mud, fruit extracts, botanical oils, botanical butters, floral extracts and petals are at the heart of each of our secret recipes.
From our bath, body care and home scents to the design of our packaging, SABON transforms everyday moments and beauty routines into wondrous experiences.