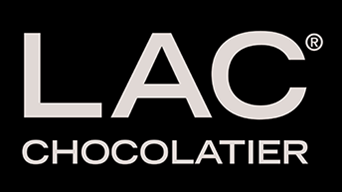 Lac
Время работы

Понедельник - Суббота: 10:00 - 20:30

Воскресенье: 11:00 - 19:00
Lac
LA MAISON LAC
Since 1995, when Pascal and Valérie Lac opened their first store in Beaulieu, La Maison Lac has continued to develop, especially in Nice where it is mainly present.
Recognized by its peers, the brand is since 2006 a member of the prestigious Association "Relais Desserts International" and after having obtained 4 times the Award of the "best of the best" chocolate makers in France, it was recently crowned "Unmissable" among the 20 best chocolate makers in France, by the famous Club des Croqueurs de Chocolat.




FOR MORE THAN 20 YEARS
For more than 20 years, the choice and the mastery of the best chocolate vintages and products used, a perpetual research of innovation, creation and excellence, a sharp and precise work, allied to refinement and elegance, are the requirements which made the characteristics of Lac creations.





OUR VALUES
We work daily with the same desire for excellence. Our work is based on a foundation of values shared by all of us, which forge our identity and express our vision of the profession so that, every day, our customers enjoy the best pastries.





THE PASSION
"The most beautiful profession is to live from one's passion". This quote perfectly illustrates the spirit that guides Pascal and Valérie Lac. A passion that they have passed on to their son, Julien, and to all their teams. A passion that drives us to constantly reinvent ourselves and to give the best of ourselves.





QUALITY
We have an absolute requirement degree on the quality of our products. We are convinced that they can only be created with the best ingredients, the best materials and in compliance with the strictest procedures. This is why we are extremely vigilant about the choice of raw materials, the equipment in our laboratory and the hygiene conditions at work.





CONTEMPORARY CRAFTSMANSHIP
What would the most modern laboratory be worth without authentic craftsmanship? We take care of all the stages of our production, from the selection of ingredients and their transformation, to the marketing of our products. And we are proud to add our personal touch, which makes our chocolates and pastries unique.





EXCHANGE
Passing on a passion, a know-how, a vision. Bringing ideas to create, gathering opinions: exchange is vital to keep improving. But it also means knowing how to share the history of a product with our customers. Because, in the end, all our pastries have a story to tell...