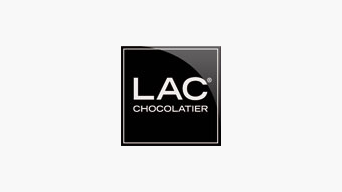 Lac
Время работы

Понедельник - Суббота: 10:00 - 20:30

Воскресенье: 11:00 - 19:00
Lac
Lac: on the first floor of Galeries Lafayette at CAP3000
The Pascal Lac chocolate store is in the CAP3000 shopping centre (Saint-Laurent-du-Var), at the entrance to the Lafayette Gourmet area. This famous confectioner offers you the chance mark a big or a small occasion by offering something that's good to look at and even better to taste.
Knowledge and selection of the best chocolate crus and products used; a constant quest for innovation, creativity and excellence; refinement and elegance, and passionate excitement – these are the criteria determining the work of Pascal Lac.
He takes pleasure in transforming fine chocolate and creating new gourmet creations using the best cocoa. Pascal Lac – passion for chocolate.
His cake shops are also provide amazing things to look at and taste!
Pascal Lac blends textures, playing with their difference to offer taste surprises, enhancing the flavours used. With a range as complete as it is diverse, ranging from classic creations like the mille-feuille, the opéra and the rum baba to more exotic ones like the amaryllis, the manjari and the vertigo, Pascal Lac knows how to delight the most refined cake-lovers.
Recognised by his peers, since 1986 Pascal Lac has been a member of the prestigious "Relais Desserts International" association that includes the top 100 confectioners in the world.
For two consecutive years he take a coveted place among the "best of the best" chocolate makers in France, winning an award. He was one of the prestigious chocolate makers to present their creations at the 1st Chocolate Show in Shanghai in 2010.