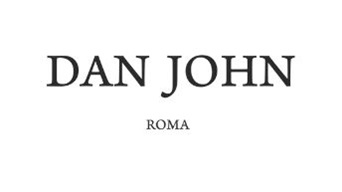 Dan John
Время работы

Понедельник - Суббота: 10:00 - 20:30

Воскресенье: 11:00 - 19:00
Dan John
DAN JOHN was founded in Rome by the famous fashion entrepreneur Daniele Raccah and the young but enterprising Giovanni Della Rocca.

Dan John is an Italian company operating in the menswear sector, whose ambition is to offer a perfect fusion of classic elegance and comfort that accompanies the contemporary man in his work and leisure, at a very competitive price.


The brand's target market is men of all ages, students, entrepreneurs and professionals, who have an easy but elegant style, dynamic and up-to-date with the latest trends in men's fashion. The strength of the brand is to provide a service product, easy to buy and wear, with the flavor of Italian tradition and a modern soul.

Dan John's collections adapt to the trends, to the customer's needs, proposing every season a mix of styles and products, with new colors, new materials and comfortable cuts. The attention and work of the group of companies are focused on the contemporary man: elegant but at the same time dynamic.

The collections are characterized by clothes that are recognizable by their quality, style and practicality.

The years of commitment and perseverance devoted to this unique goal are reflected in the stores and e-commerce.

The opening of more than 120 stores by 2021 has confirmed the strong potential of the brand, rewarding the dedication of the entire team to product and image.
The goal is to open approximately 200 flagship stores over the next few years, backed by a team of entrepreneurs and professionals with 30 years of experience in the men's fashion industry.
Dan John's rapid expansion has resulted in the company being awarded first place in the retail section for fastest growth in Europe in the Financial Times 2020 ranking.
Dan John was also awarded first place in the retail sector in the "Growth Leader 2020" ranking published by Sole24ore, Italy's leading financial daily. This prestigious title was awarded after a study of more than 7,000 companies throughout Italy, thanks to the extraordinary figures achieved by Dan John over the last three years.