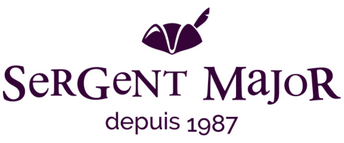 Sergent Major
Время работы

Понедельник - Суббота: 10:00 - 20:30

Воскресенье: 11:00 - 19:00
Sergent Major
Sergent Major is the tale of a French brand with one conviction: Childhood is a precious time, and it is through cultivating their imaginations that children flourish best. It is because of this mantra that, since 1987, we have been designing clothes, accessories, and original toys in our workshops in France, to inspire the many wonderful stories just waiting to be invented, reinvented, played out and narrated.

Since our creation, we have continued to hone our know-how and imbue each piece with the small details that make it unique and that have helped to build our reputation: our patterns, embroidery, patches, and exclusive buttons.

At Sergent Major, children are our primary source of inspiration. It is for them that we are constantly re-imagining our best products and services, for all the stories just waiting to be experienced and invented by them.

Sergent Major,
Joyful clothes for children from 0 to 11 years, since 1987

Our expert staff is waiting for your visit: they will welcome you, present to you our latest arrivals, answer any of your questions with attention and kindness and make sure you benefit from all our best offers!

Follow us on social media and register to our newsletter program to stay up to date on all our most wonderful news.