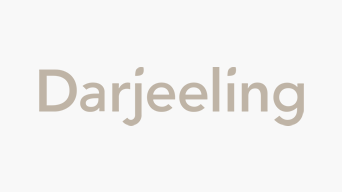 Darjeeling
Время работы

Понедельник - Суббота: 10:30 - 20:30
Darjeeling
Darjeeling manifesto
There are high-waisted panties for Catherine's tiny tummy, cosy pyjamas for chilly Louise, a lacy push-up for Roxane's small bust, a plunging bra for curvy Claire and that sexy satin babydoll for Julia...
Darjeeling is all these things:
the brand for all women, from A to G cup size.
The brand which, for 25 years, has watched your babies and little girls become young women and your body modelled by what's happened in your life.
Darjeeling also means the corset-making expertise of the Chantelle group, which has helped us create underwear (and more than just underwear) of undeniable quality that is always comfortable.
We are a friendly team working every day to create more ethical, responsible fashion – a story of moving things forward in the right direction.
We are a community of advisers who are always available and always welcoming, really listening to what women need in our stores all over France, as well as online.
In fact, at Darjeeling, we believe lingerie means intimate stories passed on between women: mother to daughter, grandmother to little cousin and sister to sister. And we would love to write the next round of stories with you.