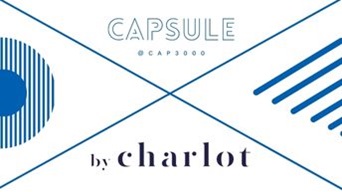 By Charlot
Время работы

Понедельник - Суббота: 10:00 - 20:30

Воскресенье: 11:00 - 19:00
By Charlot
Initially an expert in plants and houseplants...
By Charlot then opened up to new aesthetic paths. Candles with unique fragrances, stylish matches, cleaning accessories or even boxes to compose have thus been added to its offer over the years.



Convinced that the art of giving is a privileged vector of emotions and beautiful stories...
The brand offers individuals and companies a wide variety of made-to-measure gifts. Personalization is achieved through the choice of product, but also and above all through the possibility of inscribing an original message directly on the By Charlot jars. Name, nickname, date of birth, message: the possibilities are endless, for a truly unique gift.



The pots come in a wide variety of sizes, colours, textures and materials, while the family of plants and fragrances with character continues to grow. Several times a year, By Charlot creates an event by teaming up with talented artists who revisit the brand's universe through their exclusive works.