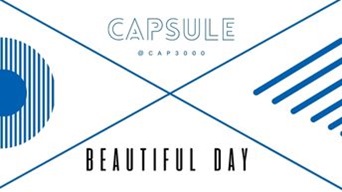 Beautiful Day
Время работы

Понедельник - Суббота: 10:00 - 20:30

Воскресенье: 11:00 - 19:00
Beautiful Day
More than a brand, it is a concept. It is in the south of France that each of our models are designed, our commitment to raw materials is linked to a weaving of the most delicate, light and soft.

Perfectly flowing outfits, which will only take up a small amount of space in our luggage, to cope with our hot seasons. The guarantee of quality of our fabrics, with a print that is almost as perfect on the inside as on the outside.

We are very sensitive to the choice of prints as well as the colours, at Beautiful Day we love colours! Our production is entirely handmade: From the process of our prints, which is entirely handmade "stamped", to the production in our small workshops.

All our pieces are "almost" unique, because there are about 15 copies per model and printed, at most. Our brand has been in existence for 3 years now, and we are now very happy, thanks to the internet, to offer our unique items to the whole world... More than a brand, it is a concept.

We wish you a beautiful day.